43% improvement with the m-station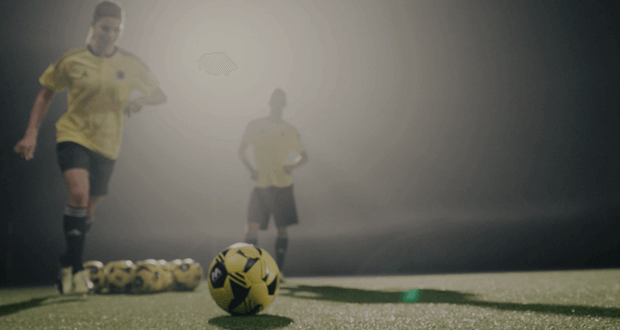 A study by the Danderyd Football Academy in Stockholm shows impressive results after only 4 weeks of training with the m-station Talent.
We have known for a while that you become a better football player after practicing with the m-station, but we are still surprised at how good the results are in the Swedish study of the Munin Sports football rebounder.
Testing the m-station
The test subjects used the MuninPlay app for registering the total number of repetitions and time use. Trainer Daniel Kalles-Pettersson and the test subjects considered the MuninPlay a good candidate to measure the players' progress and help them improve their technical skills.
Over 40% Improvement in Only 4 Weeks
A group of students at an elite high school of the Swedish Football Federation, under the leadership of UEFA pro-trainer Daniel Kalles-Pettersson, have done the research and their results are clear. After four weeks' training, the test subjects are 43% better at shooting with their weak leg and 42% better at controlling headers.
The graphs below clearly show the test subjects' technical progress in the two exercises after only four weeks' training with the m-station Talent.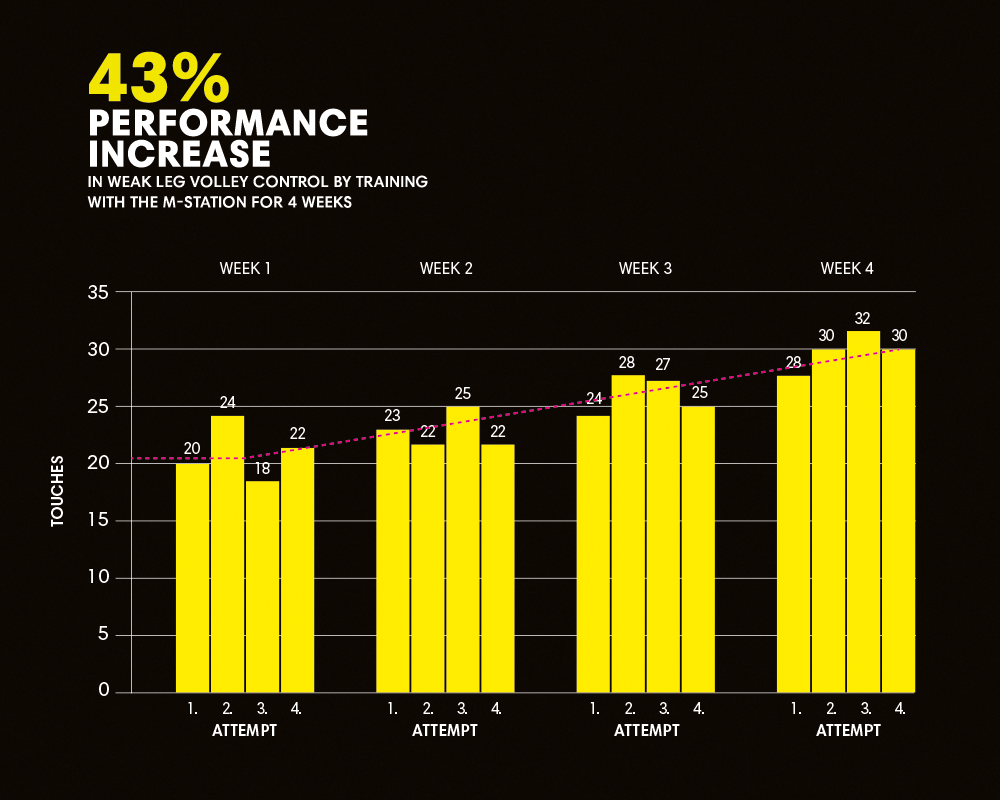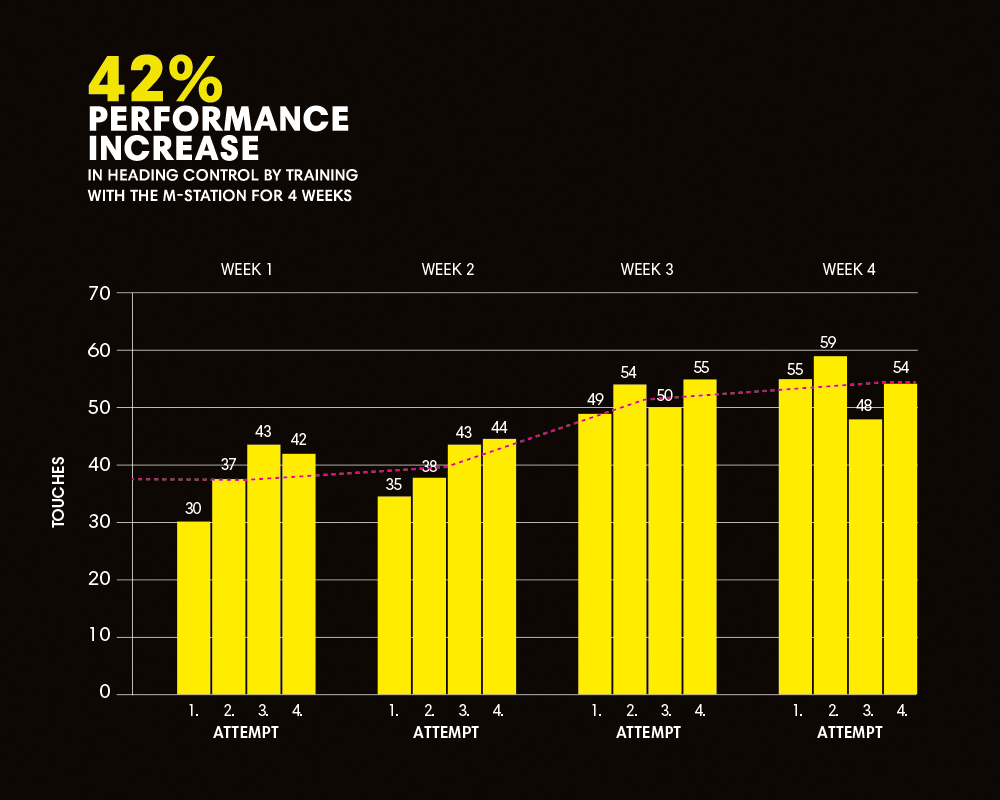 The test subjects also described the product as well-suited for both beginners and elite players since the m-station Talent exercises can be varied based on level. They were surprised at the dramatic improvement they experienced in such a short period of time, and describes the the m-station Talent as a powerful performance-enhancing product.
Trainer Daniel Kalles-Pettersson highlights the importance of variation in day-to-day training, which the m-station Talent can do. He adds that:
– It is a super-tool for football players that want to improve their technical skills. Specifically the m-station Talent contributes to individual technical development, which any aspiring and ambitious player can take with them on to the football pitch.
If you would like to know more about their research, please get directly in touch with our Marketing Manager, Simon Secher, on simon@muninsports.com.