"I want to be the best version of me!"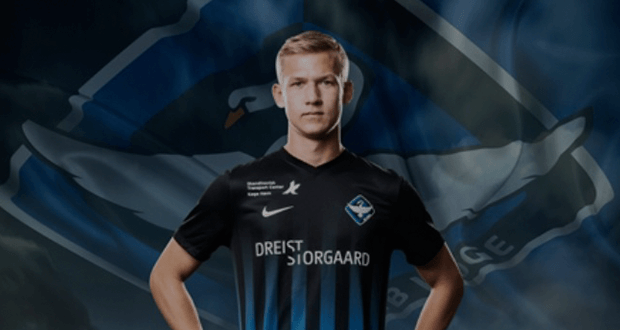 It's important to be focused and goal-oriented when you're self-training.  This is well known to 19-year-old Victor Guldbrandsen, who—after two years in England—has returned to Denmark with a clear vision of what he wants to achieve through self-training.
In August 2014, the then 17-year-old Victor Guldbrandsen substituted the green pitch of Lyngby Boldklub with that of Championship club Ipswich.
Now, the Dane—who has made five appearances for the youth national team—has returned to Denmark after finishing his contract with the English club, and even though the 19-year-old didn't break into the starting eleven at Ipswich, he developed tremendously as a player. The former Lyngby midfielder focused heavily on self-training during his tenure in England, and with great possibilities, seeing that the English mentality is something wholly different.
"I think the self-training culture is a little different in England. In England you really work towards success, especially when you're aware that talent isn't everything. They Young British players know that as long as they fight through, they will become better!"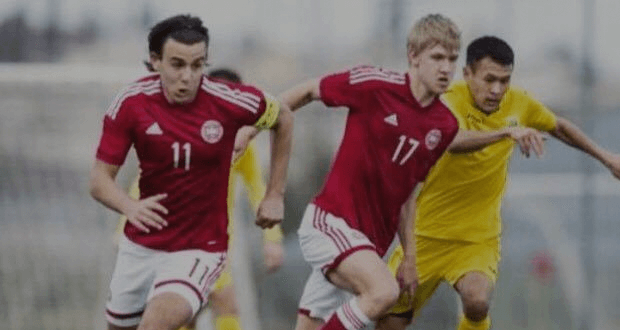 Set goals for yourself in self-training
When Guldbrandsen left Denmark in 2014, he left on a mission to evolve as a player, and so he chose the club that offered the best development plan. But the lad from Lyngby had his own plans for development, too. Guldbrandsen had a very clear goal to improve in two specific areas, and to reach that goal he utilized self-training:
"I focused on two things: my first touch and my shifts. Three to four times per week after training I went to a touch box for around 20 to 30 minutes and practiced exactly those things."

"After finishing up, I would take 20 to 30 right and left footed shots to practice my shifts, and I think that has paid off."
A touch box functions like a rebounder, such as the m-station football rebounder from Munin Sports, which can also greatly improve a player's first touch. Take a look here to see how you can improve your first touch with the m-station:
Take your time and be patient
"Maybe you won't sense progress much in the beginning, but with time the improvement will start to show. You should be able to see progress after one or two months."
Guldbrandsen has a very clear idea of what he wants to achieve, and he is aware that his body won't allow him to train forever. When he is older, he would like to be able to look himself in the mirror and know that he gave his all, and for that reason his motivation to train as much as possible is high.
"The reason I self-train is that I want to be the best possible version of myself. My motivation is rooted in the fact that I want to eventually look back on my time as a footballer and be sure that I did everything I could to be the best possible version of myself."
Do you want to improve your first touch? If so, take a step toward your goal and buy the m-station football rebounder here