NikeTown: the Unique Football Experience with m-station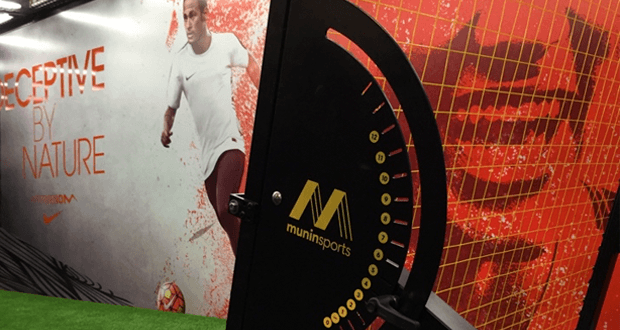 Nike is a giant in the world of sports equipment. The iconic "Swoosh" logo has become a symbol of great quality and stylish design. Nike has stores all over the world, some of which are NikeTown stores.
In NikeTown, Nike offers customers a unique way to try out equipment. Instead of customers trying on products and simply walking around the store, NikeTown has coaches available to help customers experience a realistic football setting with training drills and more. The goal for Nike is to create the ultimate football retail experience, and that's just what they've accomplished. Nike is really taking the customer training experience to the next level; you have to experience it to fully realize how unique it is.
A NikeTown store in London has chosen to use the m-station football rebounder by Munin Sports to enhance its customers' football retail experience. The store has designed its customers' method of testing football boots around the m-station, as the quality of the m-station is just what Nike is looking for to improve the customer training experience even more.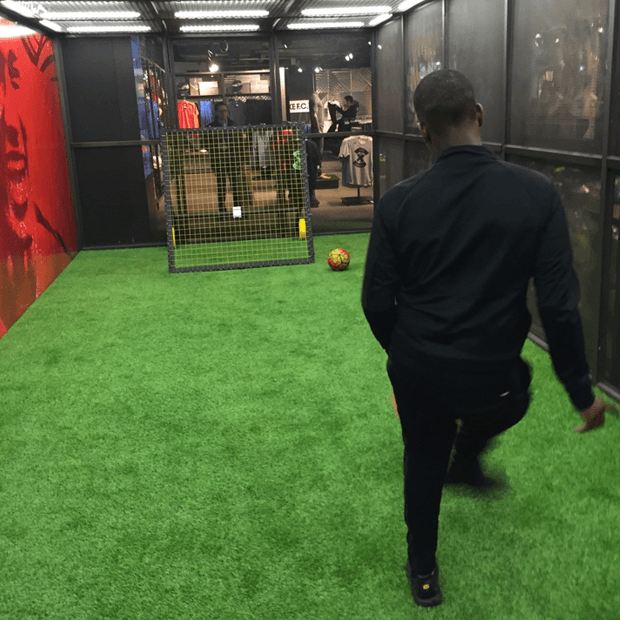 This means that each day more than 50 customers try out their new boots with the m-station. Nike has gotten great responses from customers regarding the m-station football rebounder. Specifically, customers have emphasized the incredibly realistic touch and feel when kicking or receiving the ball from the m-station. We are currently working on adding a digital layer to the experience in order for the coaches to give feedback to the customers.
For us to be collaborating with one of the world's biggest suppliers of sports equipment and apparel is a testament to how far Munin Sports has come, and it's something we're very proud of. We're currently working on expanding our collaboration with Nike, and we already have some new projects with them in the pipeline. We're very excited to share details with you, and we'll certainly do so when the time comes.
Find more info on the m-station football rebounder here.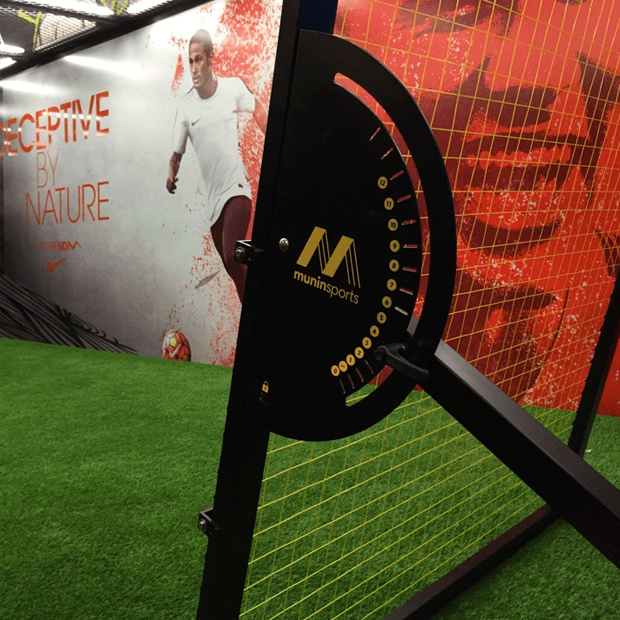 If you have any questions about the NikeTown case please get directly in touch with our Marketing Manager, Simon Secher, on simon@muninsports.com.