m-station used by Real Madrid stars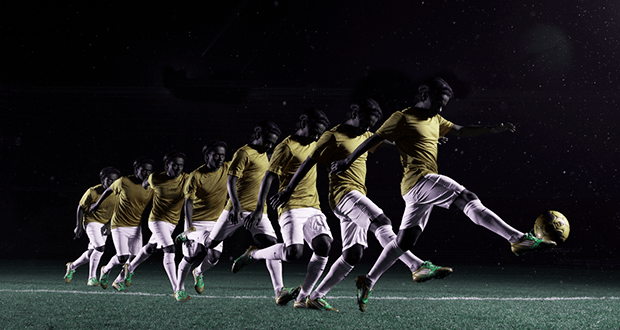 We are proud to announce that one of the top football websites in the United States, TopDrawerSoccer.com, has published an article about how Cristiano Ronaldo uses the m-station football rebounder to perfect his skills. Check out Cristiano Ronaldo and Isco using the m-station here
Here's what the popular football website wrote:
With 16 goals in Champions League 15/16, Cristiano Ronaldo once again made it clear that he is made of something very special. The Portuguese winger has now scored a stunning 545 goals in his career and he has been among the best players in the world in almost a decade.
One of the secrets to his success is his relentless training discipline. No other footballer can claim to have worked as hard and focused at the training ground where Ronaldo has brought his physical and technical skill to perfection. As his former coach in Manchester United, Sir Alex Fergusson said to UEFA in 2009:
-There are some players, such as Kaká, Messi and Ronaldo who are innately gifted. But this is not enough, and there is a practice element which becomes very important. If you watch Cristiano Ronaldo, he practices after every squad training session, and quite a few others do the same.

As a coach, we dedicate parts of the training to improving touch, movement, passing and speed of play, but the special quality, the detail, depends on the player being willing to sacrifice himself after training – this is a hallmark of the great players. If the big talents only rely on their natural ability, they won't have that extra edge. They must do something extra on their own.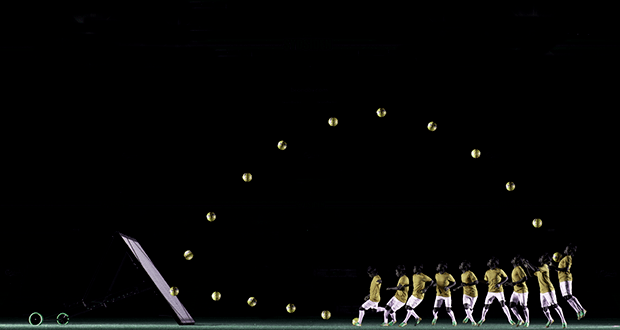 One of the things that set Cristiano Ronaldo apart is his amazing ball control, and as the picture in this article shows, he and his teammates in Real Madrid practice with the m-station from Munin Sports that has become the number one rebounder choice for the best soccer clubs in the world. It is also found at Champions League clubs like Arsenal, Bayern Munich, Dortmund, Ajax, Benfica, Manchester United and Chelsea and it is the first rebounder in the world that create passes at such a high quality that it has been adopted at such a broad scale at the top level of international soccer.
And something indicates that Cristiano Ronaldo's use of the training tool started at Manchester United where his former skill coach, the dutch technique specialist Rene Meulensteen who served 6 years under Ferguson, used it a lot.
-The m-station is a fantastic training aid which I use often during my training sessions with young and top professional players. It improves touch, control, accuracy and agility. It is repetitive, challenging as well as enjoyable and can be used in a variety of training settings, says Rene Meulensteen about the m-station.
A recent study from the Swedish Football Federation show that Meulensteen, Ronaldo and all the other players who use the m-station isn't just doing it for the fun of it. After practicing with the m-station in four weeks students from the Swedish FA´s elite high school improved their ability to control the ball with their weak leg with more than 41%.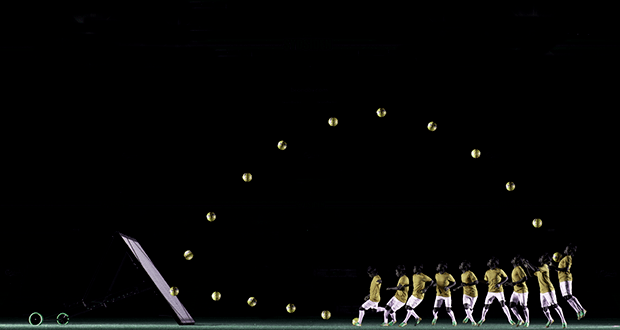 The m-station is made in 4 different versions
Great video of Isco in Real

After the article was published on topdrawersoccer.com, this video was published on Real Madrid superstar Isco's Instagram account.
https://www.instagram.com/p/BKIpKBkBRz3/
See the full article from TopDrawer Soccer here.