m-station Wins "Best Individual Training Innovation" Award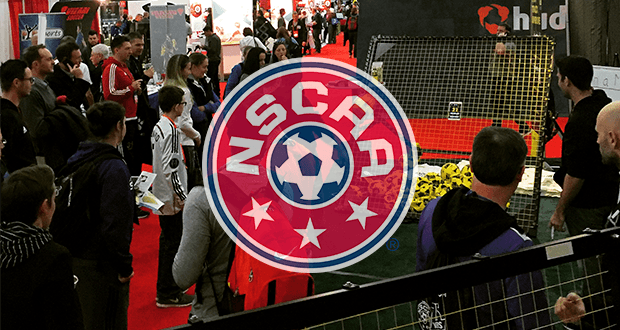 Each year, we encounter new ways to improve football training. The best place in the world to see the latest innovations in football equipment is at the NSCAA convention. The convention is held in the US by the NSCAA, the world's largest organization for football coaches.
The floor of this convention is filled with more than six hundred booths exhibiting the latest training equipment, mobile apps for training analysis, and much more. This year, Munin Sports was at the convention with the m-station football rebounder, and it was a great experience. In fact, we received an award for the m-station from the American website TopDrawerSoccer.
TopDrawerSoccer.com is the home of non-professional football in the US, focusing on football at the college level and high-school level. The site has become the official provider of college and club scores for more than 100,000 players in the US, which has led to TopDrawerSoccer being the biggest and best website for non-professional football in the US.
It was therefore a great honour for us to receive the award for "Best Individual Training Innovation" for the m-station football rebounder from TopDrawerSoccer. But what is it that separated our rebounder from the rest? Here's what Will Parchman of TopDrawerSoccer wrote about the m-station:
-For one, it extends to the ground, providing full coverage for ground passes, but it also eliminates sweet spots with the high grade material used for the strings.

In lieu of rubber or more typical composite, m-station essentially uses strings similar to what we see in Tennis, which gives it more consistency, a more realistic pass feel and gives it corrosion resistance.
The mobile app for m-station, MuninPlay, was also mentioned as one of the key reasons the m-station won the award:
-The ability to establish a direct connection between your phone and the m-station football rebounder was something that really impressed us.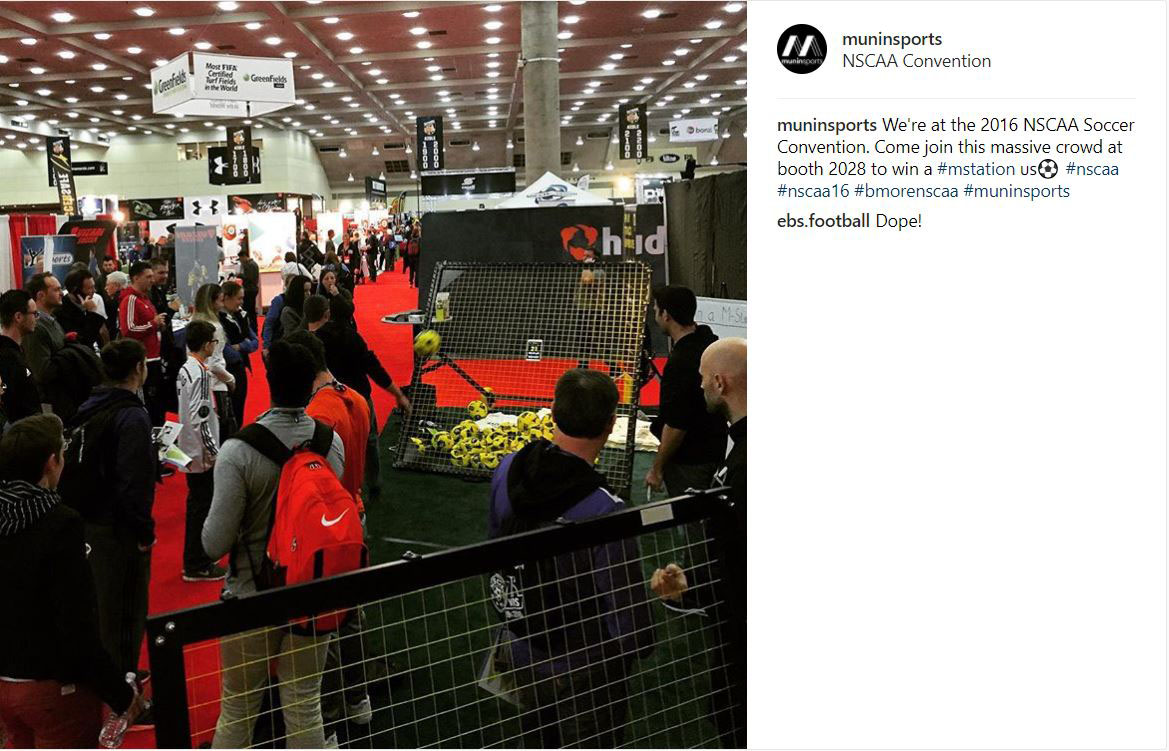 To be at one of the biggest footballing conventions in the world with our m-station football rebounder and receive an award along the way was a great honour and experience, and it's something we are very proud of here at Munin Sports. But as our co-founder Joachim Christgau told TopDrawerSoccer,
-The m-station is, I guess, the best rebounder in the world.
Find more info on the m-station football rebounder here or get directly in touch with our Marketing Manager, Simon Secher, on simon@muninsports.com if you have any questions.