Danish Newcastle player: "Start self-training!"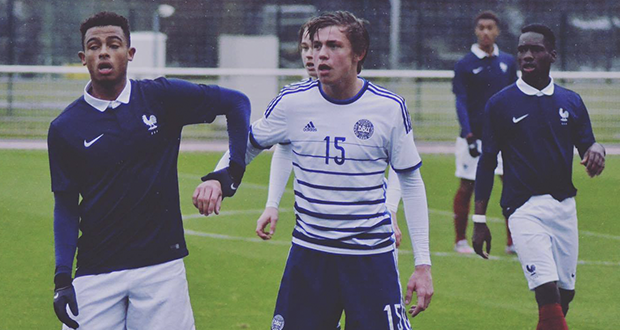 There are no disadvantages to self-training, says Danish Newcastle talent Elias Fritjof Sørensen, who has had a busy 2016.

In June 2016, Elias Fritjof Sørensen became a Danish U17 champion when his team beat U17 division team Slagelse B&I in a close final in Frederiksberg.
Only one month earlier did Sørensen have his debut with the club's first team, becoming the youngest player ever to debut for the team. In August 2016, Sørensen joined Newcastle. Altogether it was a very eventful three months for the U17 national team player, who also had his debut with the Danish youth national team during that time.
Sørensen's skills didn't come out of nowhere, though, and the talent is now preparing to try his hand at a more serious brand of footballing at one of the most storied clubs in England.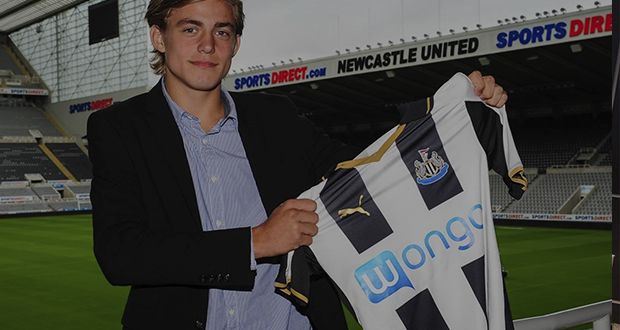 Training on one's own yields results
Self-training in addition to training with his club has helped Sørensen reach this point in his career and it is a central part of his mindset.
"Self-training is really important to improve your game. I self-train a great deal, and I would truly recommend that everybody else with ambition do the same. It will help you get better with the small details you're working on, even if you only have a few hours every week after your standard practice to self-train."
The forward netted more than ten goals for HB Køge's U17 team in the 2015/16 season, and he owes much of that success to his commitment to self-training.
"I spend a few hours self-training every week. Often I'll practice shooting towards the goal, so it's my finishes that I have self-practiced the most. For instance, I have focused on finishes after receiving through passes, shots from the edge of the box, and so on."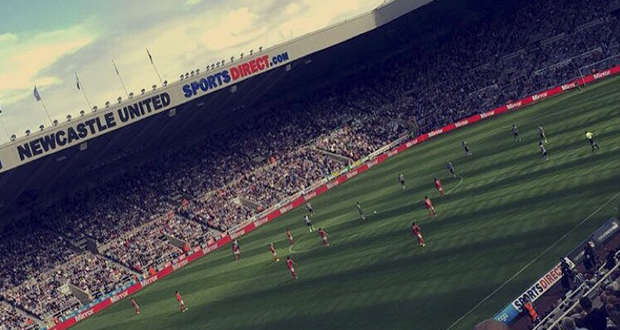 Self-training will boost your self-confidence on the field
Elias emphasizes that an increase in self-confidence has also played a huge part in his recent success. When you decide to self-train, you have nothing to lose, says the Newcastle Dane, who only sees positives in getting started with self-training.
"Generally, I self-train to gain some self-confidence and be more courageous when different situtations emerge in a match. My advice is to just get underway with self-training. There's no negative consequence to it, and you can only improve as a football player. You should start out with simple exercises. For instance, just shoot the ball towards the goal. A finish doesn't have to be complicated, but try to do many different exercises, since a lot of different situations can emerge in a game."

The m-station will get you started
If you'd like to self-train with someone, but no one's around to help you out, the m-station from Munin Sports is a great companion for practicing in the yard. The Newcastle player adds:
"I have tried the m-station and think the concept makes perfect sense, not only for serious practices, but also for casual playing with the guys. It will undoubtedly improve your first touch if you raise it as far as possible, and you will also be able to practice turns and, of course, finishes."
How to practice turns with the m-station football rebounder

How to practice first touches with the m-station football rebounder

How to become a better finisher with the m-station football rebounder