Combining physical and technical training during winter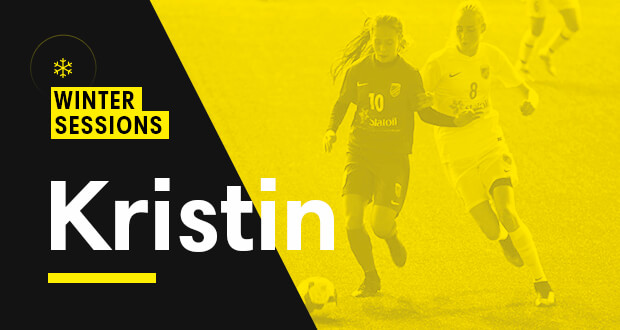 Football skills can be divided into three different groups: technical skills, mental skills, and physical skills. Having strong technical skills is what most people refer to when talking about "good football," but having the right mentality, physical skills, and general understanding of the game is very important if you want to make it far.
During winter break and pre-season, most footballers focus on getting in shape physically. We talked to Kristin, who wants to be the best female football player in the World, about the importance of physical training.
"I practice a lot with my team, but when I have a day off, I either work out to get stronger or I go outside to improve my technical skills. Strength is really important for me because I'm not very tall. It's a massive advantage to be physically strong on the football pitch. I try to improve my balance and agility, as well as the strength in my arms, upper body, hips, and thighs. Hopefully this will help me win more duels, keep injuries away, and become a stronger player overall."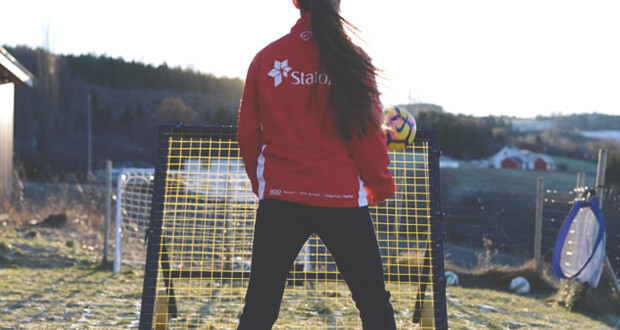 But since physicality isn't the only aspect of football, staying on top of technical training during winter is important. Many players neglect technical training during winter because the weather is cold and snowy and the fields are frozen.
Kristin, however, uses the m-station rebounder to stay in shape technically—even when it's dark and cold.
"During winter, I also practice my technical skills using the m-station in the yard at home. Yes, there will at times be snow, but that's a nice change to the typical training schedule, right?"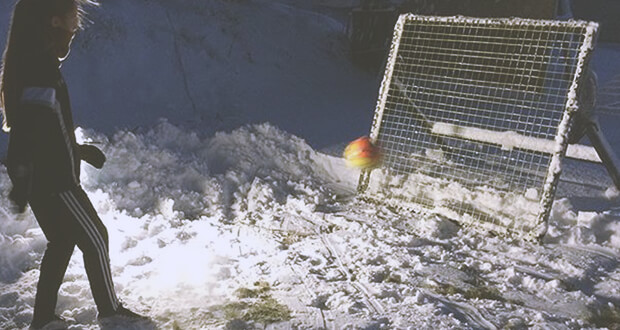 If the weather is too cold or otherwise unbearable, Kristin simply brings the m-station indoors. It does limit her options a bit, but she still gets to practice her technical skills.
"Sometimes I take the m-station inside and down to the basement to do some intense short-passing practice. There's not much space, but it works for me."

Developing technically on multiple levels
When Kristin uses her rebounder, she uses it for more than just simple passing. In fact, short passing is just her warmup.
"I begin my m-station session by keeping the ball in the air between me and the rebounder. If I have a team training session that same day, I just take it easy and practice short passes, long passes, shooting, and ball control. If I have a lot of energy and want to step it up a notch, I practice some drills that involve jumping and running, sometimes even without the ball."
She learns new exercises from her MuninPlay app and then gets inspired to come up with her own great ideas.
"I often find drills to do on the MuninPlay app, both with and without the ball. Sometimes I even come up with my own exercises. That's a really cool feeling."