SL Benfica: m-station at One of Portugal's Leading Youth Academies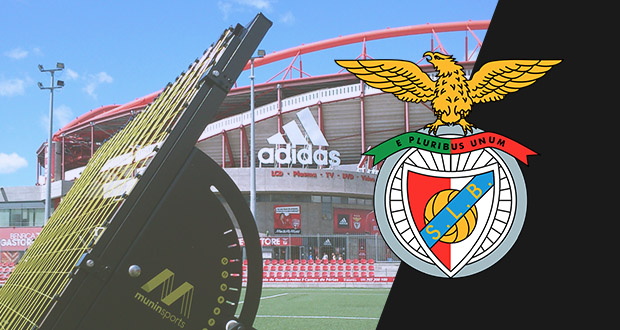 After Portugal won EURO 2016, the football world's focus has been directed at the Portuguese part of the Iberian Peninsula. SL Benfica has been the center of attention, having developed the best young player of the tournament, Renato Sanches, who currently plays for Bayern Munich.
Other international stars who developed at Benfica and deserve honorable mentions include Ángel di María (PSG), Bernardo Silva (Monaco), Andre Gomes (Barcelona), Goncalo Guedes (PSG), and former Fiorentina and AC Milan star Rui Costa.
SL Benfica holds the record for most domestic league titles, and this year the club is looking to bring home the Primeira trophy for the fourth consecutive time and raise their tally to an impressive 36 titles.
AN OPPORTUNITY FOR YOUNG PROSPECTS TO DEVELOP THEIR INDIVIDUAL SKILLS
Joâo Santos, head of SL Benfica's youth academy, has incorporated the m-station rebounder into daily training sessions. Joâo has no doubt that the m-station plays a crucial role in the development of players at the academy.
"The m-station provides an opportunity for young prospects to develop their individual skills. It's a versatile tool allowing players to develop individually and as a team, regardless of age or position on the field. From goalkeeper to striker; anything, really."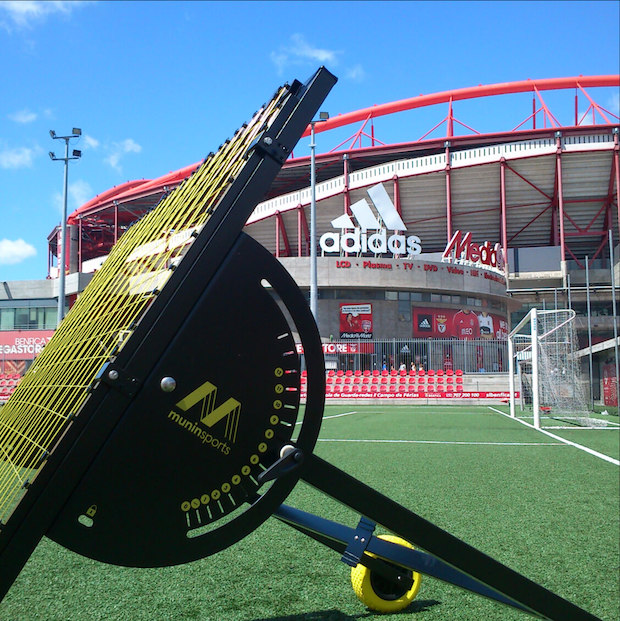 The academy at Benfica utilizes the Talent Club and Pro (Academy) editions of the m-station, both of which offer adjustable angles, a large net surface, and much more, ultimately providing a unique training experience suited for player development.
"The m-station returns the ball with different pace from different angles, depending on the pass from the player, which strengthens the development of the player's individual skills."
In the upcoming years, watch out for José Gomes, Luka Jovic, André Horta, Andrija Zivkovic, Ze Gomes, and Pedro Pereira—all promising prospects currently unfolding at the SL Benfica training grounds, improving every day with the m-station.