Boost your confidence with self-training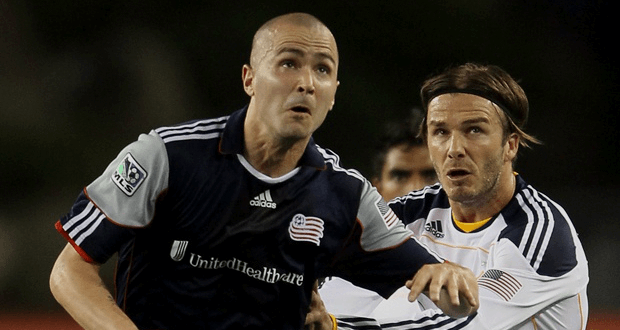 Self-training can take place both on the couch and in the yard. Simply watching football is itself self-training, explains the former Superliga forward Rajko Lekic.
Since he retired as a professional football player in 2014, Lekic has made a living as a forward trainer at Rajko Lekic Målakademi, his very own school for forwards. The former national-team striker is still a well-known name in Danish football, where he is remembered as one of the greatest goal getters in the Superliga. He might be remembered best for his time at Silkeborg IF, where he netted 76 goals in 121 matches.
Lekic trained in Spain, Hungary, USA, and of course, Denmark, with coaches such as the former PSV and Dortmund forward Flemming Povlsen. Young and ambitious forwards today seek a more thorough and concentrated training than clubs can offer, and Lekic now aims to pass on to those young players everything he has learned throughout his career. We had a talk with Lekic on this very subject.
A question of mentality
The former top forward is happy that he can help the youngsters develop, especially because he thinks that Danish-football mentality doesn't appreciate self-training.
"For a long time I've believed that self-training is something that's lacking in Danish football. Not many of my teammates here pursued self-training — at least not as much as a player should. It was always with a half-hearted effort."
Lekic thinks that approach to self-training has become engrained in Danish-football mentality. He elaborates on why he thinks that's not a good thing.
"My attitude is that self-training is a must if you want to reach the top. In my world, it makes perfect sense that the more you are self-training specific techniques, the better you will become at them. If you take 20 balls every other day after training and kick them towards the goal 100 times, you will notice a huge difference."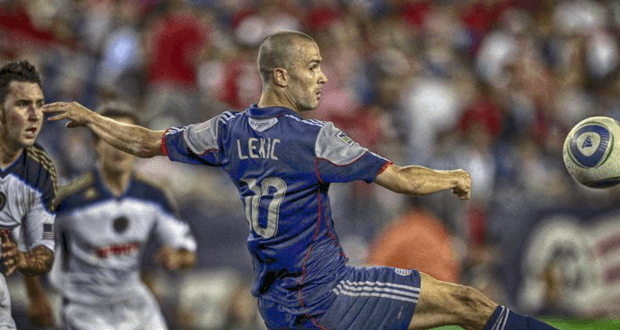 Watching games on TV counts as self-training. 
Self-training is more than just technical work with a ball. You must also be mentally and tactically prepared, and for that reason self-training doesn't always have to take place on the field.
"Back when I was self-training, my goal was to become sharper on my finishes and build confidence. I think I improved a lot in those areas. I felt that I really became a better finisher and that I gained a lot of confidence, which is important for a forward. That said, self-training can also take place by simply watching a football match on TV and taking note of players' movements and actions in different situations, and putting that knowledge into action on the training field and then in actual matches."
Rajko Lekic's many skills have taken him far and wide in his career. In addition to stints at Superliga clubs OB, Silkeborg, and Esbjerg, Lekic spent time at the Hungarian club ZTE, the Spanish club Xerez, and the American MLS club New England Revolution. Especially at the latter two clubs did self-training culture make an impression on the well-traveled Dane.
"The self-training culture in Spain and USA is fantastic. Mentally, the players are prepared to keep developing all the time. They are always looking for ways to improve. I would even go so far as to say that one would feel left out if one didn't self-train in those places.  That's not the case in Denmark, even though it should be."
How to get started
It can be hard to begin self-training, both in terms of finding motivation and in terms of learning specialized exercises. The Silkeborg icon has some advice to help you get started.
"Set some goals, and think about how you'll achieve those goals. Are club practices enough? Is it enough to get the same training as your competitors? My goal was to be the best; I wanted to be a top scorer, I wanted to make the national team, and I wanted to go abroad. Without self-training, I don't think I would've achieved all that. But I can't stop thinking about what could have been had I started taking self-training more seriously at a young age. So set some goals and get started."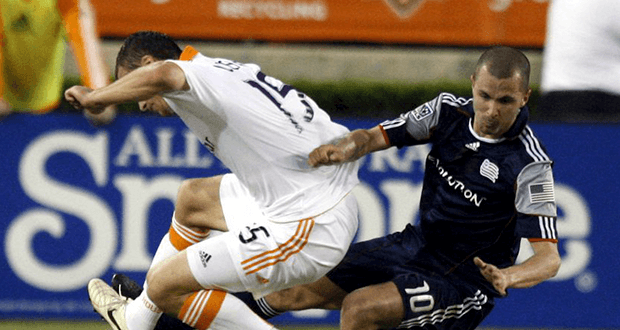 If you aren't sure how to get started, you can find some specific exercise videos here. Which position do you play on the field? Here are 5 effective exercises at every position:
Are you a goalkeeper? Watch here.
Are you a defender? Watch here.
Are you a midfielder? Watch here.
Are you a forward? Watch here.
And how much time should you spend on self-training? Rajko Lekic has a suggestion.
"You should spend the amount of time that you feel is necessary to notice an improvement, but one or two times per week would be very good if you already have four or five club practices per week."