VIDEO: Goalkeeper training with m-station in Arsenal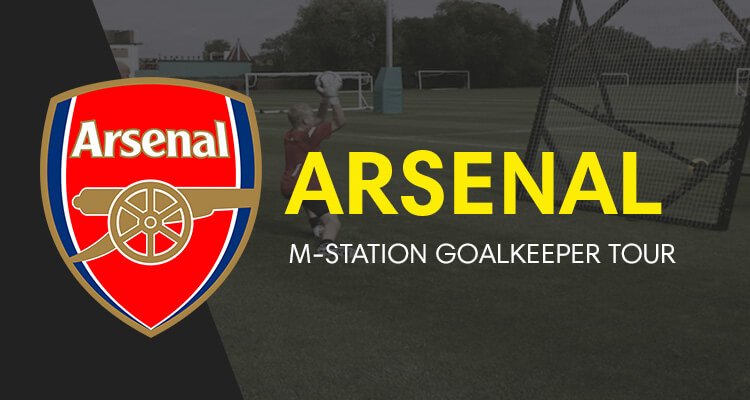 To have one of the best youth academies in the Premier League you need to have some great facilities.
Implementation of m-station in Training Sessions
Arsenal is currently investing in improving their facilities and one way they have done that is by incorporating m-station by Munin Sports into the training sessions. Carl Laraman is one of the academy coaches at Arsenal's youth academy and he describes the m-station as:
– A marvelous piece of equipment!
If you want to see how the m-station football rebounder is used during training sessions with Arsenal's goalkeepers, watch this video.
"Great Equipment For Goalkeepers"
It is not only the outfield players at Arsenal that enjoy the m-station football rebounder in training. The goalkeepers at the academy make good use of it. The goalkeeping coach at Arsenal's youth academy, Lee Smelt, is a big fan of using the m-station in training:
– As a goalkeeping coach, the m-station will give the goalkeepers an opportunity to do different sessions, in a different way, give them a different view of things, and I like it. I like the way the ball springs back at different angles.
Would you like to know how to use the m-station football rebounder at home or in daily training sessions at club level? E-mail us or use the chat button at the bottom-right corner of the page.