RESEARCH: 96% RECOMMENDS THE M-STATION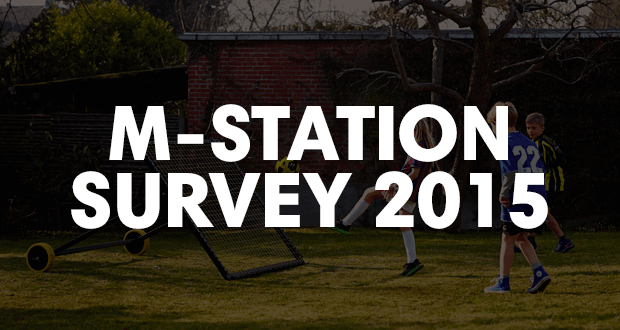 Better technique achieved by training with the m-station
The Munin Sports satisfaction survey of 1.116 m-station customers shows that 98% of users improve their technical skills by training with the m-station Talent.
At Munin Sports, we have always believed that our m-station improves the technique of young football players. Now, the users themselves confirm that training with the m-station imparts better technique.
In a satisfaction study, it was shown that a total of 98% who use the m-station Talent have seen technical improvements after having trained with the m-station. 58% of the 98% saw significant improvements!
Parents celebrate the family's new playmate
The m-station Talent is much more than a training tool, it is also a playmate for the whole family. 51% of m-station owners have also seen that it can bring the family together for group activities. In fact, 66% of parents have seen that their children's new playmate has gotten their kids to spend more time outdoors.
We consider the m-station Talent a good and durable product, which our users fully agree with. 98% respond that they are satisfied with the Munin Sports football rebounder. In fact, they are so satisfied that 96% of them would recommend the m-station to others. One of them is Line Brandt Wilhelmsen from Denmark. On Trustpilot she writes:
– The m-station has been worth every penny. It has been standing outside for 3 years now and still looks as new. Both our son and his two little sisters use it multiple times a week, both alone and together with friends.

It is great for practicing shooting technique, headers, passing, etc. If you are on your own you always have a companion in the m-station, which is really fantastic. We give it our most heartfelt recommendations, along with the whole family of training equipment.
If you would like to read more about our research, please get directly in touch with our Marketing Manager, Simon Secher, on simon@muninsports.com and we can send you the full report.