Bayer Leverkusen: Goalkeeper Training with the m-station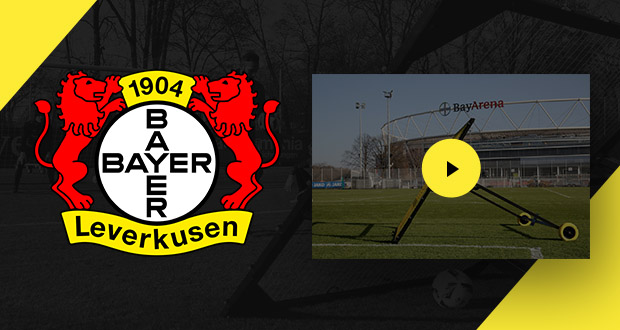 Considered one of the very best German teams of the last decade, Bayer Leverkusen has established itself as a top team in one of Europe's top flights.  Averaging an attendance of 29,600 spectators at home in a stadium with a capacity of 30,210, the West German giants provide some very entertaining football.
To many, Leverkusen is best known for conceding one of the most beautiful Zinedine Zidane goals of all time at the 2002 Champions League final.  What's not as well known is that the club has a history of developing some of the best goalkeepers in European football.
Retired goalkeeper Hans-Jörg Butt is perhaps the best-known keeper in the club's history due to his unique status as a strong penalty-kick taker, but more recent keepers such as Rene Adler and Bernd Leno deserve equal recognition for their pure goalkeeping skills.

M-STATION AT THE BAYER LEVERKUSEN TRAINING GROUNDS
The m-station has become a part of the daily training routine for Bayer Leverkusen players, including the first-team squad.
According to goalkeeping coach David Thiel, the m-station rebounder has no rival in today's market for rebounders of top quality and flexibility.
– The m-station rebounder is the best rebounder on the market to date.  The rebound effect is perfect and the flexibility of this training tool is astonishing.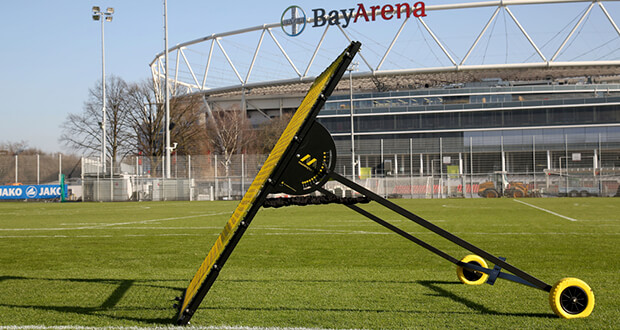 And the m-station's value is not just limited to goalkeepers. Due to its adjustable angles and great mobility, the m-station rebounder can be used in countless scenarios, tailored specifically for a particular position or player.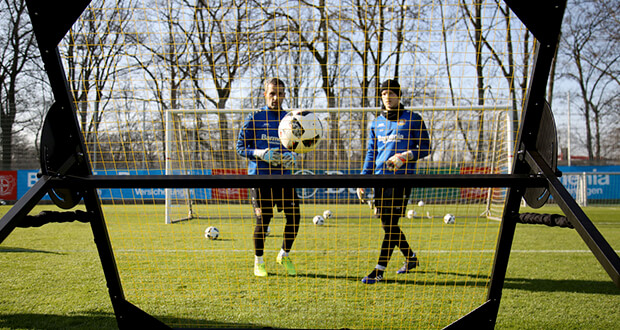 It not only serves as an incredibly effective self-training tool, but it also serves invaluable during group exercises. Thiel makes sure to use the m-station to its full potential:
– I'm using the m-station regularly in my everyday training with individual goalkeepers, and also for group exercises.
Would you like to know how to use the m-station football rebounder at home or in daily training sessions at club level? E-mail us or use the chat button at the bottom-right corner of the page.