Youth national team players: "Self-training need not be a solo exercise."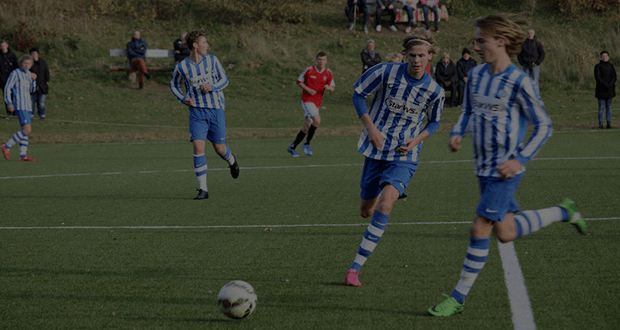 Jutland's west coast has a proud tradition of producing great football talents, and the Alka Superliga club Esbjerg fB has already started preparing young players for the national team. Two such players could be youth national team members Oliver Olsen and Jacob Lønne, but the young talents wouldn't have been among the best young players in Denmark today if not for early decisions to make personal commitments to development.
At Esbjerg fB, talent development is a focus. The club has produced players such as Lasse Vigen, brothers Jakob and Peter Ankersen, Martin Braithwaite, and many more. The latest shooting star is Mark Brink, who got his Superliga breakthrough last year as an 18-year old.
Read more about Mark Brink's approach to training here.
Waiting on the wings, though, are two new talents. At only 16-years old, teammates Jacob Lønne and Oliver Olsen, who recently signed their first contracts with the club, could be the next big Alka Superliga talents from the west coast, and in their efforts to achieve success, they have taken their training to a more thorough level than their club can offer alone.
Compete Against Yourself
Even though Esbjerg fB competes at the highest level in Denmark, has one of the most excellent youth development programs, and features a nice stadium, there will always be limitations on how well a club can develop a player. A player must make a personal effort, and for that reason Lønne and Olsen have included self-training in their weekly practices since they were very young.
"When I was younger, I spent a lot of time practicing in the yard.  For example, I would do drills to improve my left foot. That made a huge difference, because the more you practice, the better you get," explains Oliver Olsen, who is backed up by fellow defender from the Esbjerg U17 league team, Jacob Lønne:

"When I was younger, I self-trained a lot, and today I feel that all the hard work has paid off. Self-training is important if you want to go far in football, but it's important that you do it because you want to do it. Training for 20-40 minutes three times per week would be a good routine. It could also be a good idea to compete against yourself so there's something to strive for. For example, if you're practicing shots towards the goal, try to beat the number of goals you scored the last time."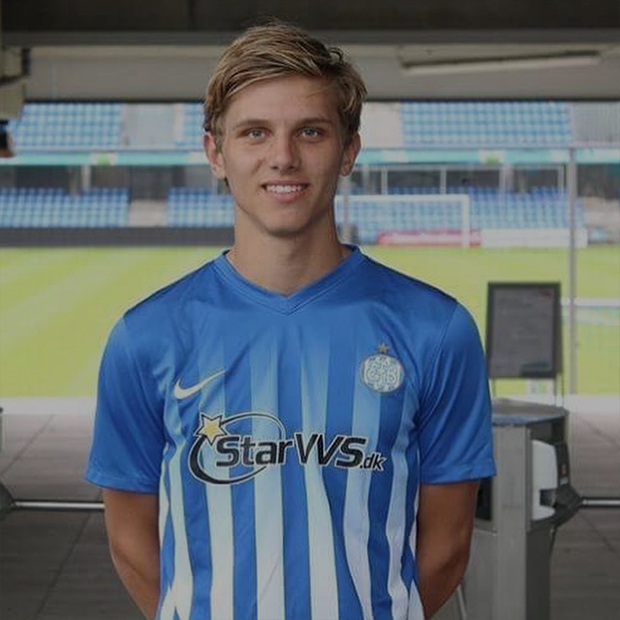 Jacob Lønne, Esbjerg FB and Denmark Youth National Team player
Serious Competition and Even More Serious Consequences
Despite the importance of self-training, if one thinks it's possible to go all the way by self-training alone, one had better think again. Oliver Olsen and Jacob Lønne are not the only lads who are self training; all of their teammates do the same thing. Oliver Olsen, who won the Internordic Cup with the Danish U17 national team in 2016, explains:
"All of our teammates self-train because our team is playing at such a high level, and everybody has the same level of ambition and same objective of going all the way. And because of the strong competition on the team, you have to get better every day; otherwise, you won't make the team."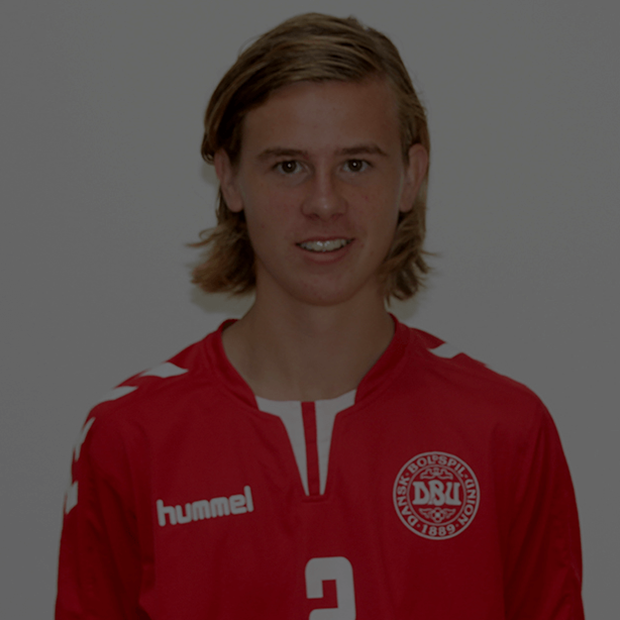 Oliver Olsen, Esbjerg FB and Denmark Youth National Team player
"Self"-training
The young men from Esbjerg owe thanks not just to themselves for their improvement through self-training, but to others as well. Even if the term suggests that self-training is something you do only by yourself, Olsen and Lønne have both gotten support from several people. For example, Jacob Lønne oftentimes practices with his father:
"I work with my dad on a regular basis so that I have a "teammate" that can either serve or receive the ball. For instance, when I'm practicing my attacking and defensive headers, my father will make a number of crosses that I will either have to head towards the goal or clear. I have also practiced diagonal shifts with him, different ways of kicking the ball, and instep volleys, where my father would run into a certain space I was aiming for. Every time we train, I set a goal for how many hits on target I want to get."
Oliver Olsen has also received help with his self-training.
"My coaches makes sure I get something out of my self-training. They can see areas in which I need to improve that I wouldn't be aware of otherwise."
Teammates can also help, though—or even better, participate.
"There are way more options with more players, so it's good if one's teammates are participating," explains Olsen while Lønne nods in agreement.

"You can do it alone, of course, but if you know someone, for example a teammate who also is self-training, it's nice to be able to guide and help each other out."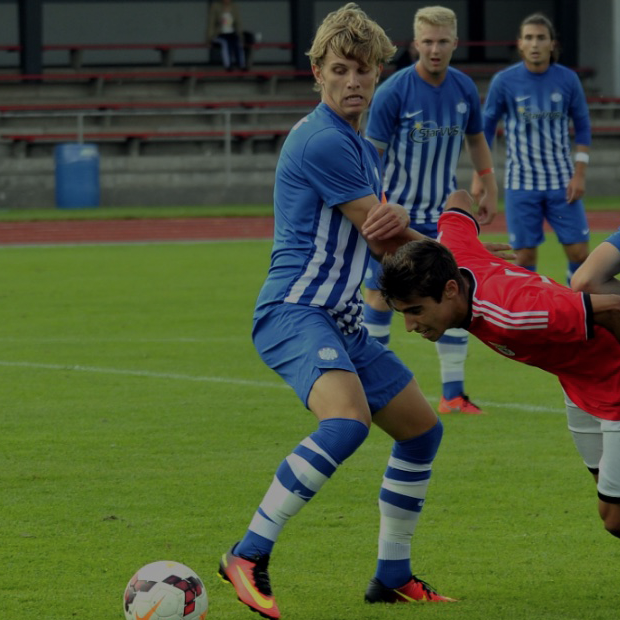 m-station: A Fantastic Partner
Not everybody has the option to self-train with teammates. Long distances, busy everyday lives, and the like can get in the way, but there's a solution that Oliver Olsen takes advantage of: the m-station football rebounder from Munin Sports. The youth national team player explains how the m-station helps him:
"The m-station is a fantastic tool since you can use it for so many different exercises. It returns the ball in exactly the same way you pass it, so if you make a bad pass, you will pay for it. If you cannot self-train with your friends or teammates, the m-station is a fantastic partner to use instead. It's always out there in the yard, ready for another round of practice."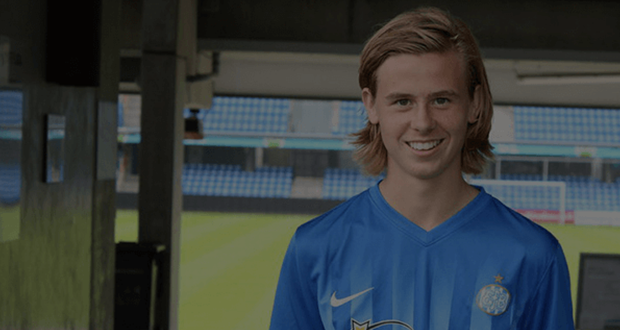 Jacob Lønne has also used the m-station, and even though he doesn't own one himself, he can still see the advantages to using the rebounder, with which you can practice some of the most important techniques, according to the defender.
"It's so important to practice your first touch so that you can play the ball quickly. To improve this, you can use two cones and a friend or the m-station to make long passes through the cones, and then you take your first touch to one side before finally returning the ball. If you do this for a while, you will become more confident in your first touch and under pressure."
Watch an exercise similar to the exercise Jacob describes right here:
Lønne further explains that he has also improved his header game with the m-station:
"I have practiced my headers by making powerful downward headers and working on my timing, and this has led to a huge improvement in my header game, including an improvement in the timing of my jumps."
Watch the exercise Jacob Lønne describes right here:
In the 2015/2016 season, Jacob Lønne and Oliver Olsen finished in ninth place with Esbjerg in Denmark's highest U17 division. The former has made four appearances for the U17 national team to date, while the latter has made eight. Both players are under contract with Esbjerg fB until 2018.