The World's Best Football Coach 2012: "3 things that will make you better"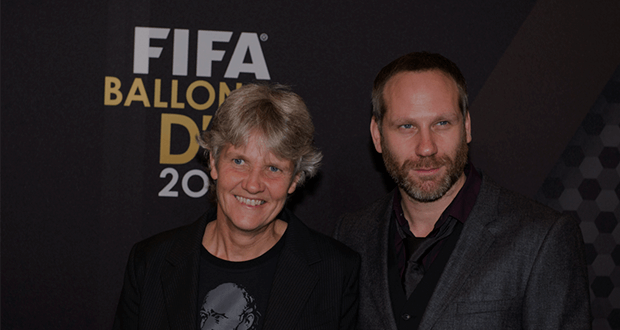 If you've ever watched women's football and thought that it isn't nearly as exciting as its male equivalent. Read this and think again. Here you will meet the world's best women's football coach in the year 2012, Pia Sundhage, and she can indeed teach you a thing or two about how to improve as a football player. We at Munin Sports met her for at talk about self-training.
Pia Sundhage is one of Sweden's greatest sports personalities. For more than twenty years she represented the Swedish women's national football team, and won both gold, silver and bronze in the Euros and bronze in the World Cup. The  Swede didn't end her career before 1996 – and an active one at that, in which she also reaped four Swedish championships and four cup titles, and even a short tenure with the Italian club Lazio. 
Since then, she has continued her career in the football world: Sundhage has fallen in love with the responsibilities of being a coach, a role she has taken up since 1992, first as player-coach and since then as an assistant. Since 2003 she has been the chief coach for multiple Swedish clubs, one American, and also the American and Swedish national teams, both with great success. She has won Olympic gold twice with the American women's national team, and at the 2016 Games she brought home a Silver medal with her native country. 
It's dangerous to say, but if Pia Sundhage had been a male coach with the same qualifications, she wouldn't have been a new name to the majority of the people who are reading this. Fortunately, the Swedish coach has had her share of recognition. In 2008 she was named the Female Sports Personality of the Year in Sweden, and she was awarded the Fifa Women's World Coach of the Year in 2012, a year that also yielded one second place and two third places. 
Vital curiosity
Because, when Pia Sundhage was a young girl back in the 1970s with big dreams about playing football, she self-trained every day to fulfill her dream.
–How much you should train depends on a lot of things, but in my case it was every day, seven days a week.

Of course it depends on age and level, but I will say that I, as an aging coach, still find it entertaining to this day! First of all, I like doing things independently. Back in the old days I used a wall, and enjoyed it. And enjoying what you do is the most important things.

It's important if one wants to stay curious about what one could possibly do with a ball. And it's not that you have to do it for hours on end. I don't think so. You gotta enjoy it. Otherwise it will just feel like a chore, and that's unnecessary.

But you should do it every day, and perhaps decide that the first day it's gonna be 20 minutes, the second day 25 minutes, and then one hour the day after.

In my opinion it's fundamental to reach the football elite. And if there is one thing I have learnt from my experiences, it is that curiosity should come from yourself, not from what the coach tells you to do, but for instance by looking at the players around you.

As a kid I would try out a lot of things. Try and fail, that's the way. For me this was the only way to reach the elite level.

Take a good look on the challenge, test yourself, be curious, and imagine the things you can do with the ball. Those were the principles I followed, and also those principles that gave me chance to play as many matches as I did.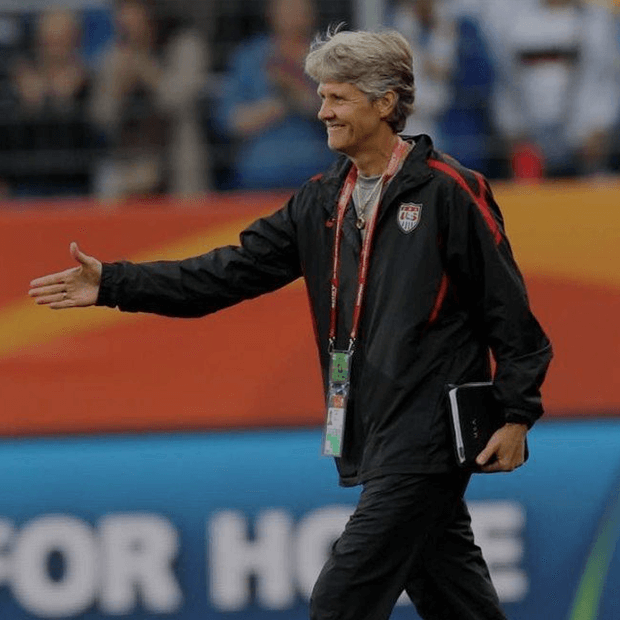 Technique vs Physique
Pia Sundhage used to be an assistant manager with the China women's national team, and here she learned a couple things about self-training that she didn't in the US or even Sweden. Physique is a central element in those Western countries, whereas the Chinese are devoted to technique.
-In Sweden they talk about whether one is right- or left-footed, but in China, I realized, they aim at technical perfection. When I asked one player whether she uses the left or right foot, she didn't understand the question, and asked what I meant.

I then asked which foot she felt most comfortable with, and she asked if that even matters. It did to me, so I asked her which foot she would use when taking a free kick, and she just told me it depends on the angle of the kick.

I have never got that kind of answer anywhere else, not even in the US.
And technical skills is something Pia Sundhage wants more of in women's football, and she hopes it will change in the future – for example through self-training.
–One of the reasons I started out with self-training was a lack of coaches – the ones who were available weren't really competent, so you needed to do something on your own and do it differently, if the goal was to reach the top and get better than the others.

Nowadays there's a lot of talk about technical players, who compete in the World Cup, Olympics, leagues, and I think it's obvious that we need to be more calm on the ball. It's a good expression that I learned in the US.

They (female footballers, red.) have no problems with their fitness or attitude, but everyone, except maybe for Marta, needs to learn to be calm on the ball. I believe we can do so much more if we improve on a technical level.

And I think it's interesting, because back in the good old days, every team tended to be very physical. Especially Sweden, but if you take a look on Latin America today, for example Chile, Costa Rica, and the likes, they really seem to be focused on the more technical aspects. And that is important for the women's development.

So I also hope that self-training will get more common, so we can improve in that aspect. I also think that the rising popularity of women's football will lead to more self-training among girls. When you talk with the managers about this, they will also emphasize the importance of self-training, so it might get better soon.
3 things that can always make you better
Technique isn't the only thing you should work on, though. Pia Sundhage has named three things, that can always make you better, regardless of your level:
-If you think it's fun and are looking toward taking it to the next level, there are three things that you can always improve while playing football.

The first is to win. The desire to keep on winning, and you must win – even when you are competing against yourself. That was important to me when I self-trained.

Second, you must feel that you are able to do much more today than you were yesterday. That means, if you make three good free kicks out of ten the first day, you make four good kicks the next day, and five the day after that. That will inspire you to keep on going.
Lastly, I also think that it helps to self-train in the right environment. If you have a place that is easily accessible, that will make you tie your boots and find your zone, then it's possible to go on and on and on, and you will definitely improve.
And if you've got the right place in mind, but is worried about the possibilities of playing football, Pia Sundhage notes the technological advances that have made it possible to use highly portable training equipment such as rebounders that can help you anywhere.
-I am actually happy that there is more gear available today. When I was young, I only had the garage door to play against. But now I actually use some of this training equipment to keep myself fit, since I think running is tiresome.

I like that it's possible to change the angle (on rebounders), and that the ball will return in many different ways, but also that they will react to the power of your shot. It's a great advantage. So I'm happy that there's more stuff out there to inspire and help with self-training.
Pia Sundhage had 146 caps for the Swedish first team and scored 71 goals for her country throughout her career.